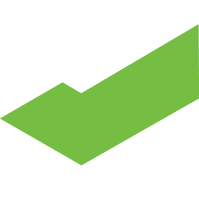 Built on strategic innovation across all sectors and departments and rooted in 140 years of industry experience, HireQuest Inc. is rocketing into the future. When you invest in HireQuest Inc., our growth becomes your growth. Today, choose to turn our momentum into your momentum, and join us as we build the future of the staffing industry.
Become a Franchisee
Start your own business the smart way.
Becoming a HireQuest Inc. franchisee is a business ownership option that comes with a built-in safety net—and a quick start-up. Unlike many franchisors, we are 100% franchisee-owned, which means that our commitment to you, your customers, and your employees is always our top priority.
And, thanks to our franchise-focused corporate support team, proven training programs, and tested business systems, you don't need experience in the staffing industry to get started.
Ready to grab your slice of a $160B pie?*
→ Existing Philadelphia franchise available
*According to SIA
Invest in our Growth
Over the last decade, staffing industry sales have doubled.* With our 100% commitment to the franchise model and absolute dedication to customer service and franchisee support, HireQuest Inc. is recognized nationwide as a leader not just in workforce hiring but in entrepreneurial opportunities within the industry.
With two business models aimed at booming sectors of the market, HireQuest Inc. is positioned for continued growth. In the last year alone—in the midst of a global pandemic, no less—we nearly doubled in size through acquisitions and new franchise growth.
You can find HireQuest Inc. listed on the Nasdaq Index (HQI) as well as the Russell 3000 Index. To learn more, please visit our Investors site.
Learn More
*According to the ASA 2020 Staffing Industry Playbook. In 2009, sales were $81M. In 2019, they were $161M.
Partner with Existing Franchisees
From nationwide growth to vertical expansion, our thriving groups are always on the look-out for fresh, interesting opportunities. Among our 100+ successful franchisees are veterans, women, first-time business owners, and families—all generous with their time, creative with their business growth strategies, and curious about new endeavors.
Interested in joining our nationwide network?
Staffing Solutions
Nationwide
With our growing nationwide network of staffing offices, scaling your workforce has never been easier.
Strategic Growth,
Nationwide
5.6K

Employees

135

Franchisees

$22.8M

2021 Revenue