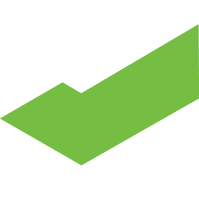 About Us
HireQuest Inc. helps build communities. As a staffing franchisor, we started small and have grown to become a leading provider of temporary workforce hiring and professional recruiting solutions across the United States. Today, you can find our family of companies at more than 220 locations in 37 states and Washington, D.C.
Our 100% franchisee-owned staffing offices serve a variety of industries, including construction, light industrial, healthcare, hospitality, CDL/non-CDL, and disaster restoration. We also recruit professionals for a number of different roles, such as admin/clerical, management, and executive.
Our flourishing franchise owners are as diverse as the communities they serve, and include veterans, women, minorities, first-time business owners, and families. They are all just as dedicated as we are to helping individuals rejoin the workforce and supporting businesses as they scale.
This is HireQuest Inc. and our family of companies—HireQuest Direct, Snelling, TradeCorp, MRINetwork, HireQuest Health, DriverQuest, HireQuest, Recruit.com, and VETSQuest.
Our Mission
HireQuest Inc. seeks to positively impact our local communities by improving the way we find and do work.
Thirty years ago, we got our start with a single, simple mission: to make temporary staffing better. Now, more than three decades in, we're a publicly traded company (Nasdaq: HQI) with more than 220 franchise-owned locations in 37 states and Washington, D.C.
And this is only the beginning.
Our Vision
HireQuest Inc.'s family of companies—and those who lead them—are transforming the way America does business. From coast to coast, large metro areas to local centers of industry, we are rejuvenating workforces and workforce hiring.
We dream of a future where every person in every community is able to find empowerment through employment.
We dream of a future where business ownership is achievable by everyone who's willing to work for it.
We dream of a future where every company can scale on-demand.
We dream of a world where work works—that's the future we're building, seven days a week, 365 days a year.
Our Values
We know there's a solution to every problem the American working world faces. Between our veteran leadership, our dedicated corporate team, our franchisees, our branch staff, and our employees, we know that by working together, we can make our communities—and the world at large—a better place.
These are the values we hold close as we commit to our mission and our vision of the future:
Compassion
Our work touches every demographic and every industry. The keys to working well with so many different types of people, experiences, and opportunities are simple: kindness, empathy, and patience. While we may not have walked a mile in each other's shoes, we know that we can find common ground if we look for it.
Innovation
We are not satisfied with the status quo. Each of us is determined to make everything we touch better— kinder, stronger, smarter, more efficient, more effective, more thoughtful, and more purposeful.
Here at HireQuest Inc., we press forward, always, in everything we do, from serving our customers, to employing our communities, to opening new businesses, to developing new technology.
Integrity
Integrity—and its cousin, accountability—is an essential component of our daily work. Each employee at HireQuest Inc. strives to refine and improve our processes, products, and presentation to ensure that those we serve receive only the best results. We stand behind our workers, our models, and our customer service and always do what we say we'll do.
Corporate Responsibility
HireQuest is always here to help because we believe we have a responsibility to the communities we serve.
Through the VETSQuest initiative, the Higher Quest Foundation, and the individual efforts of our corporate office and branch locations, we strive to positively and generously impact our neighbors, our colleagues, and our communities as a whole.
Joy
We seek to make our workplaces joyful, positive, fun spaces that are safe and supportive for all our employees. As we spend at least one-third of the day on the job, we know the value of a company culture that highlights teamwork, collaboration, appreciation, and fun.
HireQuest Inc.—
Building Communities Since 1991
44k

Customers Served

198

Businesses Launched

390k

Employees Hired

$22.8M

2021 Revenue