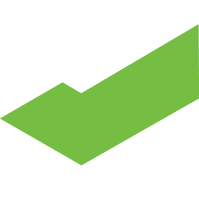 For more than 30 years, HireQuest Direct has been solving hiring problems. Today, our 130+ branches located across the U.S. provide temporary staffing and contingent labor services to companies large and small.
We're proud to offer speedy turnaround, right-on-the-money recruiting, and superior customer service.
As a locally owned, family business, it is crucial for us to quickly find help. Anytime we are in need, we know we can rely on the branch team to send us qualified individuals.

Alabaster Cleaning and Maintenance, Yuma, Ariz
The service has been fantastic. They go above and beyond to make my experience fantastic. I will use them for all my staffing needs.

Jeni Smith, North Little Rock, Ark
Top notch company that is my "go to" vendor when I need temporary labor. HireQuest staffs my projects with motivated employees who work hard and safely. HireQuest will always be my choice.

Pete Erlandsen, Nashville, Tenn
Great workers, great staff, great service. I've been using them for well over a year and I have yet to have any problems. Just an all around great place. This place is so good that I hired one employee permanently!

Austin Hendricks, Clarksville, Tenn
These guys worked an absolute miracle for my company. They found eight excellent workers for my project in 14 hours!

Adam Capps, Knoxville, Tenn
The whole process from the initial phone call to completion was a 5-star experience.

Don Smith, Spokane, Wash
Top notch service! The branch was terrific and got a couple of guys to help me out in a matter of 10-15 minutes. I highly recommend HireQuest!

Michael Lazenby, Grand Forks, N.D.
They not only met but exceeded our needs for a laborer. I called the night before to see if they could have someone at our jobsite the next morning and they happily helped us out. Great prices, great services!

Meaghan Yeary, Deerfield Beach, Fla.
HireQuest was instrumental in helping us through a challenging time during our hiring season. Their quick turnaround made for a seamless transition of a quality labor force.

Shedrick Daniels, Summerville, S.C.
In contracting day labor, you never know what you're going to get. HireQuest made it easy.

Ryan Smith, Longmont, Colo.
Workers When You Need Them
We know your business needs change by the day, if not the hour. Maybe you're…
Breaking ground at a worksite
Opening a new production line
Seeing huge spikes in demand
Pivoting your business
Responding to severe weather events, like hurricanes and tornadoes, or health crises, like coronavirus
No matter your need, we're standing by to help you get to work. Our 24/7 recruiting model allows us to fulfill work orders ASAP—often within 24 hours. Our branches interview, screen, and onboard new employees every day, ensuring the right person for your role is always available at the right time.
Zero-Headache Hiring
We handle everything so you can concentrate on the work at hand.
Each HireQuest branch is a full-service staffing agency. That means that we manage the entire employee lifecycle, including:
Recruitment of qualified employees
Legal details, like I-9 verification, insurance, and worker's compensation
Payroll
Lay-offs
All you have to do is tell us what you need; we'll handle the rest.
24/7 Service
Our branches provide one-on-one customer service to make sure that you're always happy with your HireQuest hiring experience. Our customers tell us that we're the best around, and we work hard to stay that way.
Wherever You Are
With 135 franchise-owned branches across the country, we have a national presence while still nurturing a local, community-oriented focus. You can find us everywhere, from the Mid-Atlantic to the Midwest and the Great Plains to the Deep South. HireQuest is currently located in 32 states and Washington, D.C.
Whenever You Need Us
Our offices are open when you are: six days a week from 5:30 a.m. to 6 p.m. You can also access our online customer portal 24/7/365.
Whatever You're Looking For
HireQuest staffs a variety of industries, including:
Residential and commercial construction, landscaping, demo, and clean-up
Industrial
Manufacturing
Warehousing and distribution
Agriculture
Cleaning
Events
Hospitality
Retail
Storm recovery
Administrative
Hurricane Season Is Here!
Clean up worksites before storms hit!
COVID-19 update: All branches are open!
1.5k

Employees

168

Franchisees

9.7m

Yearly Revenue