The
Employees
You
Need,
Right
Now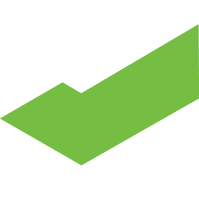 Hire the Workforce You Need to Get the Job Done
HireQuest Inc.'s family of companies always has the employees you need, ready for dispatch. Whether you're look for a temporary workforce or need just a few employees ASAP, our 24/7 recruiting model ensures that our pipeline is filled with well-qualified and E-Verified talent.
Providing general, semi-skilled, and skilled labor for:
Construction
Manufacturing
Warehousing
Disaster restoration
Commercial cleaning
Event staffing
Hospitality
Customer service
Recruit Your Next Employee of the Month!
Snelling Staffing offices across the nation provide recruiting solutions for the talent your business needs to thrive. Whether you're looking for a skilled short-term replacement hire, a professional direct-hire, or an executive to bolster your leadership team, Snelling's recruiters are the best at what they do—and offer peerless customer service.
Specializing in:
Light industrial
Admin/clerical
Healthcare
Professional, including IT, creative fields, legal, finance, and accounting
Executive search
Logistics
Oil and gas
Ready to hire your next great team member? Use the form below to let us know. Our network of nationwide staffing offices will be in touch ASAP.